This article comes from Canada's Auto Service World:
The tragic limo crash in upstate New York that caused 20 fatalities last year stands as one of the most compelling case studies about brake safety on public roads. The details of the crash are painful to read, but it culminates in the horror of an extraordinarily heavy vehicle descending a steep hill leading to a dead end, without functioning brakes.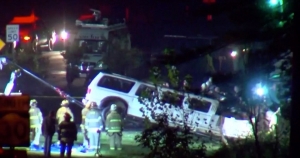 In a panic situation, with the brake pedal all the way to the floor, a driver needs to know that the vehicle will stop. Unfortunately, poor quality brake parts that don't fit as they should, succumb to early corrosion, or literally break apart in critical situations, are still being made around the world and are routinely selected by service providers as a cheap alternative for cost-conscious customers.
Only the tiniest fraction of a fraction of these brakes will contribute to a collision of any sort – much less to a tragedy like the Schoharie, N.Y. crash – but why take the chance? Next time you're asked for a cheap alternative, here are some talking points that could convince your customers to specify top-quality brake parts.
Brakes aren't just any part
North Americans are really good at delaying vehicle maintenance. And among the oft-neglected automotive systems, are brakes – despite their special status as a safety-critical component. According to the U.S.-based Auto Care Factbook 2020 and IMR Inc., there are at least five million cars in need of brake jobs on American roads.
That's five million vehicles that might have trouble stopping in a panic.
The Global Brake Safety Council, comprised of senior automotive experts promoting brake innovation and safety, have issued warnings that brake failure is an increasingly dangerous problem, especially in critical road situations. The reason? The majority of North American cars and trucks have been equipped with cheap imported aftermarket brakes made of black steel prone to rust and premature failure.