Mavis Discount Tire is being sued by the estates of the Steenburg brothers who were killed in last October's Schoharie New York limousine crash. The suit alleges the tire store and operators of the limousine company knew of the vehicle's faulty brake system. The lawyers are seeking an unspecified amount of damages for gross negligence and willful misconduct.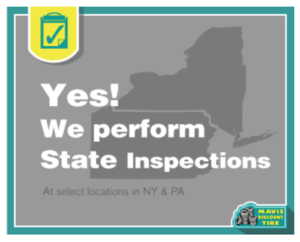 The suit makes the claim Mavis Discount Tire knew about faulty brakes on a limousine that crashed and killed 20 people. The brakes were severely corroded and the emergency was inoperable. The tire shop is accused of negligently passing the limousine's inspection on May 11, 2018. Also, the lawsuit says the shop did not have the authority inspect a vehicle of the capacity of the 2001 Ford Excursion limo.
The owner of the limo registered it as a 11-passenger vehicles when it was really an 18-passenger vehicle. By doing this the owner avoided a more rigorous state inspection procedure. Mavis Discount Tire is accused of negligently passing the limousine's inspection after it was brought to their Saratoga location on May 11, 2018, without the proper authority to do so because of their lack of training to inspect a vehicle of its capacity, the lawsuits claims.
The previous owner registered the Excursion as a 18-passenger vehicle and it underwent the proper inspection procedure because of its size. A DOT roadside inspection of the limousine found it in "poor condition" because of mechanical defects and an "out of service" sticker was issued on March 21, 2018. The inspection found 25 percent of the brakes were defective and a constricted hydraulic brake line was found. The sticker meant the limousine was not be placed into service until the defects were repaired and inspected.
Read the full article at The Recorder