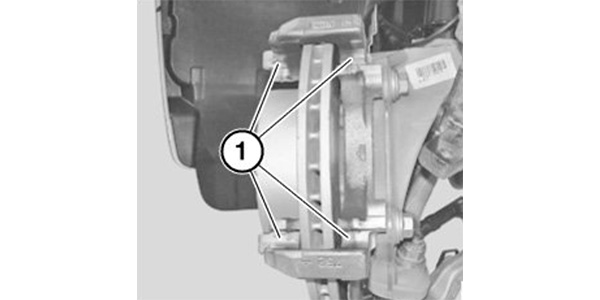 In a recent TSB, BMW said it does not recommend cleaning the caliper bracket pad guides with a wire brush, bench grinder or file. Instead, the recommended procedure is to clean the brake caliper bracket with a solvent and apply a thin layer of brake paste or high-temperature brake lubricant. This method is recommended because the bracket is plated with an anti-corrosion layer that can be removed by a wire brush or file.
This is good advice for a lot of late model vehicles that use abutment clips that clip over the caliper brackets. From the factory, many of these surfaces come treated with anti-corrosion coatings that are removed by a well-meaning technician when using a wire wheel, sandblaster or file. Many new calipers and replacement calipers are also treated with plating or coatings. If the protection is removed, rust can form under the clip and cause the brake pad to seize. This can cause uneven brake pad wear and noise.
So the next time you get the urge to go crazy with a wire brush or file on a caliper bracket, try cleaning it with a solvent and rag first.