During the past year, you have probably seen multiple stories on the Schoharie, New York limo crash that took the life of 20 people. Over the next six months, there will be even more stories as the criminal case, and civil lawsuits go to trial.
The crash was caused by a catastrophic brake failure that was set in motion years before thanks to brake system neglect and the owner sidestepping the law.
1. The Crash
In the early afternoon of October 6, 2018, the 2001 Ford Excursion stretch limousine crashed at the junction of New York state routes 30 and 30A north in Schoharie. The crash killed 20 people (the driver, all 17 passengers and two pedestrians). The driver was unable to stop at the bottom of the T-junction after descending a hill. The vehicle was traveling 50mph at the time of the crash.
2. The Driver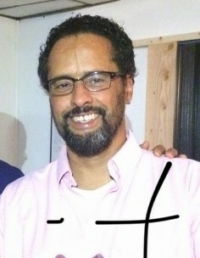 The driver also lacked the required endorsement to his license for carrying 15 or more passengers at a time. Scott Lisinicchia had complained at times about the safety of the company's vehicles. His wife recalled having overheard him say he would not drive a particular vehicle.
3. The Owner
The owner of the limo was Nauman Hussain. He was aware of the issues with the driver and limo but rented the vehicle out anyway. He was arrested on a charge of criminally negligent homicide and later indicted on 20 counts each of that charge and second-degree manslaughter. He goes on trial in March 2020.
4. Cause of The Brake Failure
Investigators identified the cause of the crash as catastrophic brake failure. The root cause was diminished braking capacity due to a seized right rear caliper and a rear crossover brake line that was severely corroded. According to crash investigator Brian Chase, it was a case of catastrophic brake failure caused by neglect of the vehicle. When Hussain was informed that the calipers, hoses, and master cylinder all needed to be replaced, he only paid for a "temporary" repair since he planned to sell the vehicle.
5. The Owner Lied About the Number of Seats To Avoid a More Strict Inspection
The owner of the limo registered it as an 11-passenger vehicle when it was an 18-passenger vehicle. By doing this, the owner avoided a more rigorous DOT state inspection procedure. Mavis Discount Tire was accused of negligently passing the limo's inspection after it was brought to their Saratoga location on May 11, 2018.
6. The Previous Owner Did Not Pass a DOT State Inspections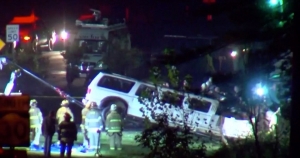 The previous owner registered the Excursion as an 18-passenger vehicle, and it underwent the proper inspection. A DOT roadside inspection of the limousine found it in "poor condition" because of mechanical defects and an "out of service" sticker was issued on March 21, 2018. The inspection found 25 percent of the brakes were defective, and a constricted hydraulic brake line was found.