Tomorrow, July 17th, General Motors CEO Mary Barra will return to Capitol Hill to be a witness, this time before the Senate Subcommittee on Consumer Protection, Product Safety and Insurance.
Senator Claire McCaskill (D-MO) and Senator Richard Blumenthal (D-CT) have been two active role players in the ongoing press to hold GM accountable, citing specific incidents like the deadly ignition switch and infamous corroded brake line kits.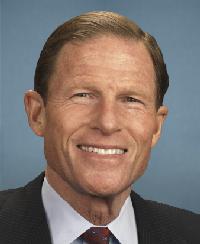 But unfortunately for GM, that's just the tip of the iceberg on topics to be discussed during the meeting on Thursday.
According to data by the National League and Policy Center, GM nets over 30 complaints per 100K vehicles, 6 times the average number of complaints for Chrysler. With over 25 different models recalled and over 7 million cars recalled since June 30th, the need for change is quickly becoming more conspicuous on Capitol Hill. So far, GM has already racked up a recall cost of 2.5 billion, completely obliterating their profit for the 2nd quarter and it doesn't look like it will stop there.
GM recently forked over 35 million to NHTSA in fines, but after tomorrow who knows where that number could be. How much is enough for a settlement? 
GM has hired Kenneth Feinberg, who administered funds for victims of the 9/11 attacks and the Boston Marathon bombings, to create and manage a fund to pay settlements to people who were injured and the families of those killed in accidents related to the ignition-switch defects.
So exactly how big will that check be when all is said and done? Right now we don't know for sure. GM has said for a while that they know of "at least" 13 cases where someone died in an accident as a result of the defect, but it's becoming clear that the total number of victims is probably a lot higher.
GM's pattern of concealing potentially serious safety issues from the public and circumventing the recall system is deeply troubling. From the now-infamous ignition problem, to the steering problems our earlier investigation uncovered, to this troubling brake corrosion issue, GM's response to defect complaints has been consistent: deny, conceal, blame consumers, or claim that it's a broader "industry-wide" problem, this must stop tomorrow.