Own a 2010-2014 Mitsubishi i-MiEV?
According to Edmunds, Mitsubishi is recalling over 1,800 of the fully electric vehicles for brake vacuum pump corrosion.  The National Highway Traffic and Safety Administration issued a statement regarding the situation: "Due to either software programming or corrosion caused by road salt, the brake vacuum pump may stop functioning. If the brake vacuum pump stops functioning, the distance needed to stop the vehicle may be lengthened, increasing the risk of a crash."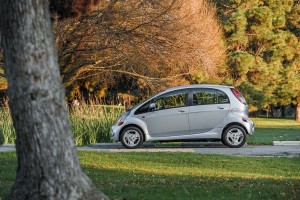 The affected vehicles were manufactured approximately between September 15, 2009 to March 25, 2014.
Currently, there are no reports regarding the amount of deaths, injuries or crashes that resulted from this defect. Mitsubishi motors has elected to not make a statement on the topic.
If you have an effected i-Miev contact your local Mitsubishi dealer. Depending on the case, the Motor Company will compensate by either reprograming the brake vacuum pump controller, or replace the brake vacuum pump as a whole.
Owners can contact Mitsubishi at 1-888-648-7820, however, Safe Braking recommends you wait until the official recall has been submitted.