Last week, the National Highway Traffic Safety Administration (NHTSA) announced as a way to create consumer demand they want automatic emergency braking technologies listed in its New Car Assessment Program (NCAP) information sticker for a new vehicle. This information can be found online and on the window sticker of a new car.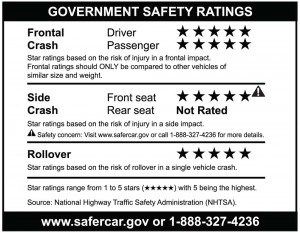 NCAP ratings is like the Yelp rating system for cars. Some people will not buy cars that have a low star rating. Currently, the NCAP uses frontal, side and rollover crash testing to determine the star rating. While the NCAP information does include rearview cameras, electronic stability control, lane departure and front collision warning, these do not count into the overall star rating.
I hate to break it to NHTSA that automatic emergency braking systems are not standardized. One system may take over at 20mph while another kicks in at 35mph. One system may have front sensors while another system may detect only the driver quickly removing their foot from the brake pedal. Yes, they will decrease the severity of some impacts, but it is difficult to measure.
Crash imminent braking and dynamic brake support systems can intervene by automatically applying the vehicle's brakes or supplementing the driver's braking effort to mitigate the severity of the crash or to avoid it altogether.
In a 2012 report, NHTSA estimated automatic braking systems could potentially prevent approximately 40,000 minor/moderate injuries and 640 serious-to-critical injuries and save approximately 40 lives, annually.
What they fail to realize is the human factor AEB systems. First, automakers will continue to put the responsibility for higher speed braking on the driver due to liability. Second, NHTSA is failing to take into account driver ignorance and the amount of education need to get drivers to understand these systems.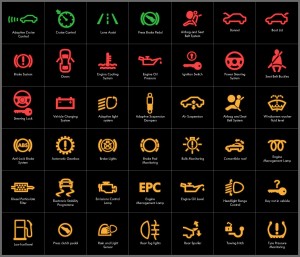 In a survey of British drivers, it revealed that 98% of drivers don't fully understand the most common dash board lights. America has a less stringent driver education program, and I can guarantee 99% of American drivers could not identify all the lights on their dash including the ABS and ESC.
Collision standards do not change dramatically as the vehicle ages, a five star is a five star at 10,000 or 100,000 miles (unless there is damage). Braking performance can change as pads, rotors and calipers age. Also, cheap replacement brake pads can diminish the performance of new safety systems.
Also, there is no standard or FMVSS regulation for automatic emergency braking at this time. This means the newly recommended NCAT listing could be useless to consumers when comparing vehicles.