For the 2019 Porsche Cayenne, Porsche launched a new rotor and pad combination that comes with a white brake caliper. The Porsche Surface Coated Brake (PSCB) has a hardened tungsten carbide coating and specially developed brake pads to improve performance and reduce brake dust. Compared to conventional cast iron brakes, the rotors generate up to 90% less brake dust.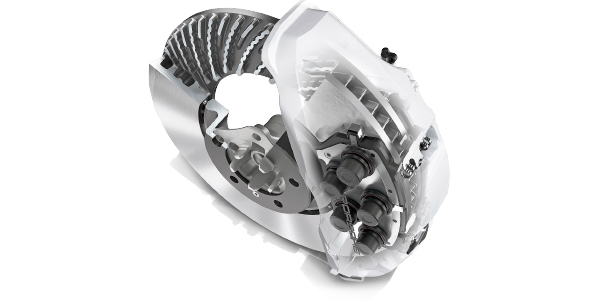 The PSCB brake package is a $3,500 option. It uses ten-piston calipers at the front and four-piston calipers in back. A side effect of the new technology is the unique appearance of the coated discs. After an initial period of day-to-day driving, the pads polish the surface, creating a mirror-like finish. The only drawback is replacement rotors from Porsche – the tungsten carbide-coated units are only sold in pairs and can cost more than $3,000 for just the front rotors.
Are these brakes greener and more friendly to the environment? Maybe. The 90% claim from Porsche about the dust does not say where the 90% was measured. Is it 90% less sticking to the wheel and caliper? Or, could it be 90% less dust for a given number of stops?
All brakes give off dust, it is how friction is generated. Even carbon ceramic brakes produce brake rust. With increased scrutiny on the environmental impact of brake pads, a product that could reduce the volume of dust per mile driven would be a huge leap forward for cleaning up road water run off. But, if it is that 90% less dust on the wheel, this would only be a win for vain Porsche drivers.