Eight-hundred and six beautiful Indian Scout motorcycles are being recalled in conjunction with a NHTSA investigation that found a potential problem with the rear brakes of the bike.
According to Zig Wheels, the Scout possesses a fault with the rear brake's master cylinder which could cause a partial loss in stopping power or even a complete failure of the rear brake. In other words, this problem could very well cause a gruesome crash due to the brakes having a possibility of failing without notice.
The official description of the recall states: "In some vehicles, the piston retaining ring located in the rear master cylinder may not fully seat into the machined groove in the master cylinder bore. If this were to occur the vehicle may experience an inability to generate fluid pressure to the rear brake calliper. Lack of fluid pressure to the rear calliper could cause the vehicle operator to lose braking control of the rear wheel which could increase the risk of a vehicle crash."
What propelled this recall were a few warranty claims by customers in the US. After enough claims were made, the National Highway Traffic and Safety Administration enacted a full investigation which produced evidence that the Scout truly had brake issues.
Indian Motorcycles will notify affected owners, and dealers will inspect and replace the rear brake master cylinder, if necessary, free of charge. Polaris India, which owns Indian Motorcycles, have told sources that delivery of Indian Scout bikes have yet to begin in India and as such this recall is not going to affect bikes sold in India.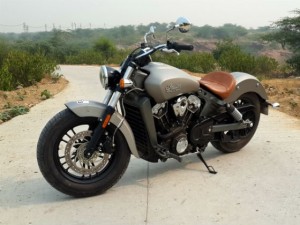 Special Thanks to Zig Wheels and NHTSA