There have been a number of stories in the media about 2015-2016 Ford F-150 having brake failure and a sudden loss of brake fluid in the master cylinder. The National Highway and Traffic Safety Administration (NHTSA) has received more than 300 complaints about the problem and according to some websites, the complaints share the same V6 turbocharged EcoBoost engine. The NHTSA has started an official investigation, which is one of the first steps for a recall.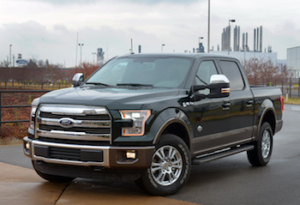 Owners of the vehicles typically state the pedal goes to the floor during braking and/or they see the brake light is on and an alert about the brake fluid level. The customers can't find any brake fluid leaks on the pavement. The brake fluid has to go somewhere! These turbocharged F-150s uses a vacuum brake booster like the V8, but since the V6 turbocharged engine does not have negative pressure in the intake manifold it uses a vacuum pump. The pump is connected to the rear of the exhaust camshaft and runs constantly. It is possible for the pump to apply negative pressure to the back of the master cylinder and cause it to draw brake fluid past the seals at the back if there is an issue with the booster.
The brake fluid might end up in the tube and pump. On some vehicles, the pump might be pushing the fluid into the crankcase. While Ford has not issued a TSB or recall on the problem, there are some signs I would look for if you encounter one of these trucks in your shop.
Pull the tube/pipe that connects the booster to the pump. There should be no fluid in the pipe.
Check the engine oil level. If it is higher than normal, it could be a sign the master cylinder is leaking.
With more and more cars and trucks are coming equipped with turbochargers, vacuum pumps to power the brake booster are becoming more common under the hood. If you have a brake failure issue with one of these vehicles, the lost brake fluid might be in the boost, pump or vacuum lines.