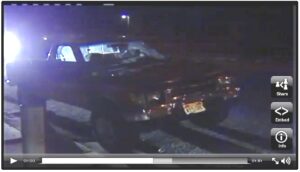 When the Utah State Highway Patrol inspected Michael Douglas Sleeter's Toyota Tundra truck they found new front brake pads, but the calipers did not work. Also, the left rear brake was inoperative due to a mis-installed adjuster. The truck only had one functioning rear brake to stop the vehicle.
While this would have been a scary story if it was found during a annual vehicle inspection, it is actually a very sad story because the condition of his brakes may have contributed to the deaths of two people.
Most accidents are not caused by one factor. But, properly function brakes can temper and create a larger margin of error for the driver. The fact that the truck had new brake pads indicates Sleeter knew something was wrong with the truck and though pads would help.
Charges Filed in West Valley City Double Fatal Accident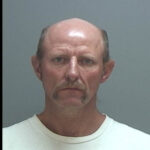 Prosecutors have filed multiple misdemeanor counts against a West Valley City man who allegedly was high on drugs and driving a pickup truck with faulty brakes when he struck and killed two female pedestrians in March.
Michael Douglas Sleeter, 46, was charged in 3rd District Court Wednesday with obstructing justice, a class A misdemeanor; driving with a measurable controlled substance in his body and possession of drug paraphernalia, both class B misdemeanors; and unsafe operation of a motor vehicle, a class C misdemeanor. He is scheduled for arraignment next Tuesday.
Witnesses told investigators that no brake lights came on before Sleeter's truck struck the women. Police later determined, prosecutors said, that while the truck's front wheels had new brake pads, they were not working. An inspection also allegedly found that the left-rear wheel brake was malfunctioning, the truck's brake-fluid reservoir was below the fill mark and two brake lines were leaking.
READ MORE AT THE SALT LAKE TRIBUNE