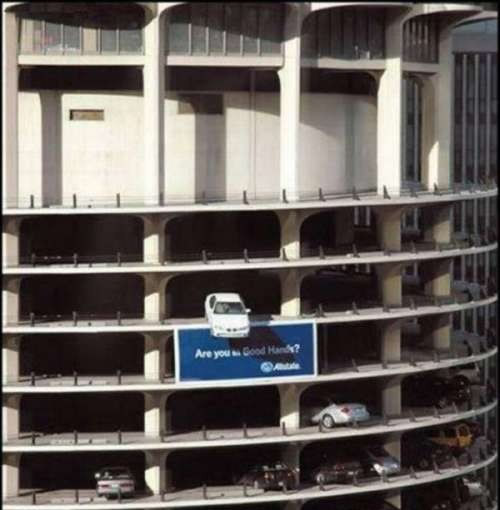 It's entirely possible that this car wouldn't be in this situation if its brakes were regularly checked!
Submit your best caption and you could win a $25 gift card to Sears. Here's what you have to do:
1. Think of a funny caption.
2. Write it in the comments section below w/ your name & email.
4. Share this page with your friends on Facebook and Twitter!
5. Check back next Friday, Feb. 22 to see if you won!
Here's a caption from Safe Braking to get the juices flowing: "Honey, crack the car door to see if I pulled up enough…"