ChrisFix, the world's largest automotive DIY YouTuber with more than 7 million global subscribers, enjoys helping car owners with the nuts and bolts of automotive ownership and repair. In his latest video, ChrisFix offers some good news from the Friction Materials Standards Institute (FMSI), which maintains the standardized part numbering system for aftermarket brake pads.
FMSI's latest addition is its "Z" number identification, which now shows everyone where OE brake pads have been specified to have mechanical attachment of the friction to the steel backing plate.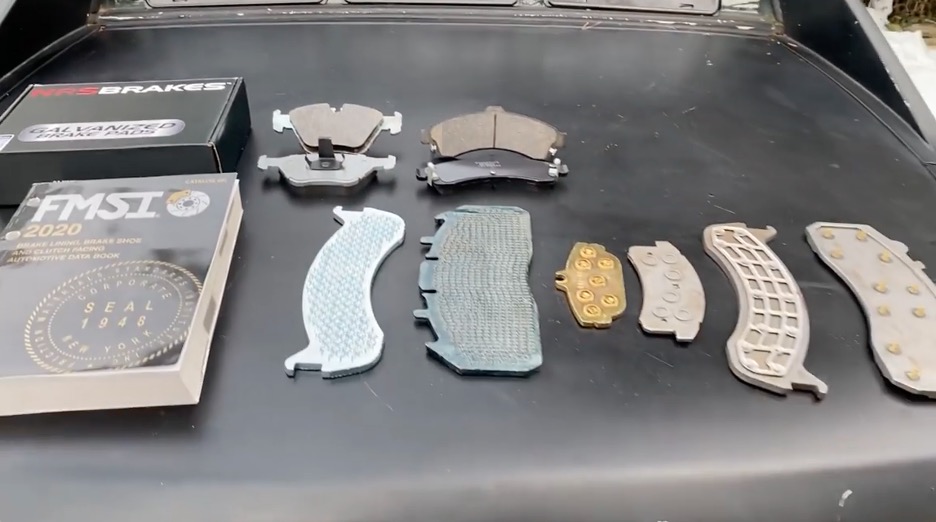 In a previous very popular YouTube video, ChrisFix showed how brake pads are made, highlighting the benefits of mechanically attached brake pads, such as those from NRS Brakes.
Remember, if you want your brake pads to perform OE like, this is a critical feature that shouldn't be ignored. Here is a list of all vehicles designated with 'Z' numbers by FMSI. "FMSI is now in year four of a 5-year modernization plan. We heavily invested in new state of the art technology, directed by an active board combined with new staffing, established a very modern ITAF style operating system." said Frank Oliveto, President of FMSI. "We collaborated in developing new data partner agreements bringing more services and information to our members quicker, better, faster and far more accurate. Having Chris Fix highlight the importance of FMSI's data is a step in the right direction for all our members, parts retailers and consumers in general."