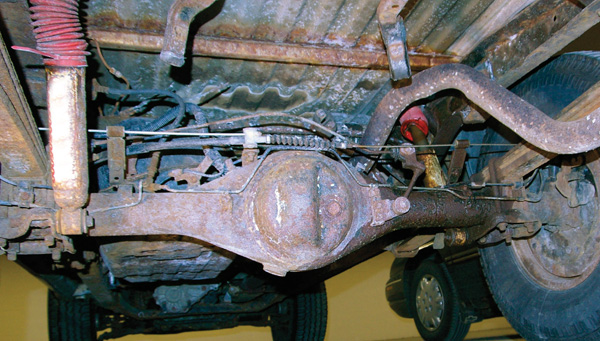 Often called the "Taliban Taxi" the Toyota pickup has gained a reputation for ruggedness around the world. But the one area that is prone to damage is the valve and linkage that controls rear brake pressures.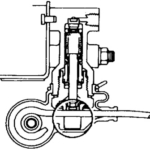 The load compensating valve that attaches to the rear axle and body and varies the pressure according to load and vehicle attitude. The mechanical linkage and the valve causes problems on some trucks by leaking and increasing braking distances. The main culprit is rust and corrosion.
The valve is designed to change brake hydraulic pressure in the rear brakes as the load changes the relationship between the body and axle. The lines and fittings of the valve can corrode. Also, the linkage can corrode and fail to operate properly. Some technicians have reported the spare tire can come in contact with the linkage if the carrier mounting points fail due to corrosion.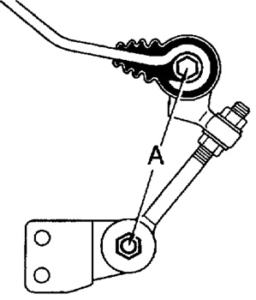 When replacing the unit, it is critical to adjust the linkage. Make sure there is 78 mm of distance between the center of the bolt on the axle shackle and the center of the bolt on the arm that connects the linkage to the valve for 2WD trucks and 120mm for 4WD trucks.
Position the valve body so the valve piston lightly contacts the load-sensing spring. Gently pull down on the the load-sensing spring to confirm the valve piston moves down smoothly.
If this valve is not repaired properly, the drive could lose control under braking while turning.
If possible, follow the Toyota procedure for resetting the valve. The procedure involves brake pressure gauges and loading the bed. I