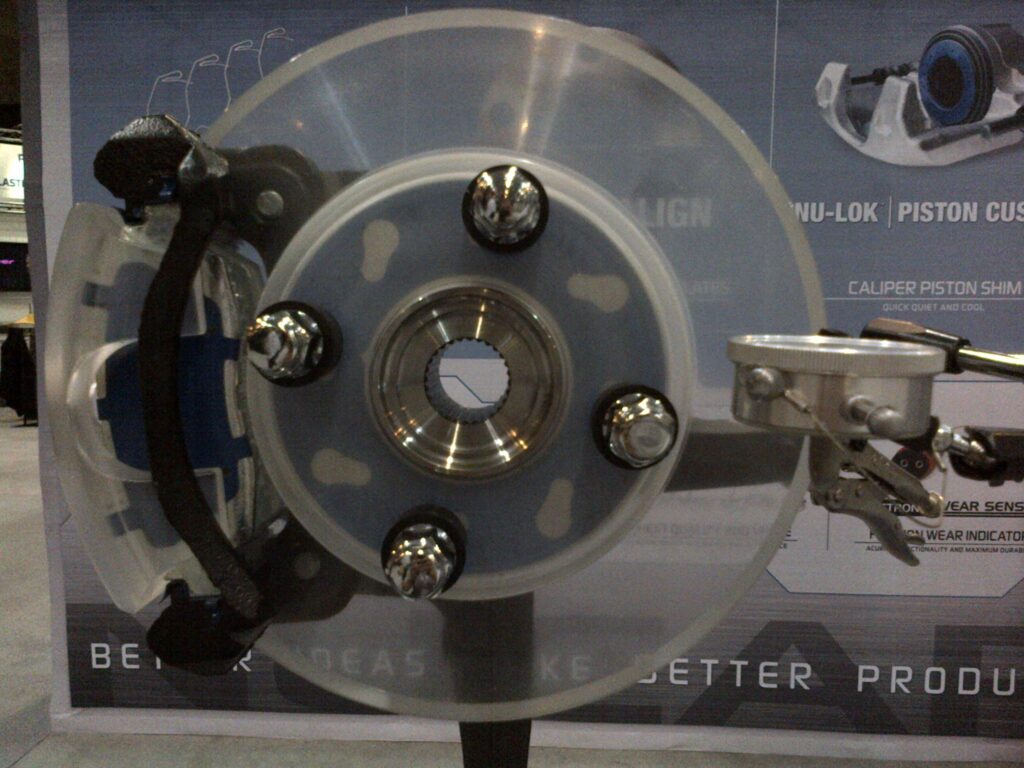 At trade shows and training events, NUCAP Industries is using a rotors and caliper made of clear plastic so techs can see what is happening behind the rotor, pads and caliper.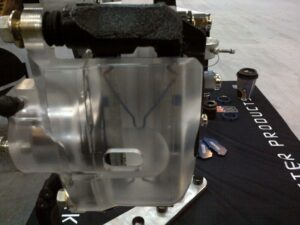 The clear components are attached to a caliper bracket and knuckle. Attached to the stand is a dial indicator to show the relationship between lateral runout and disc thickness variation.
The purpose of the stand is to showcase NUCAP's products that include: NRS Backing Plates, DRT Clips, NU-LOK Piston Cushions, NU-LOK Shims and Brake Align Lateral Runout Correction Plates.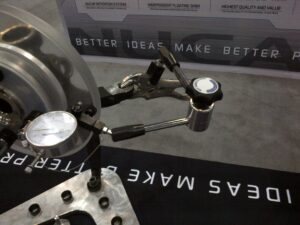 Bucky Hurt, NUCAP's Global Product Trainer is taking the display around the country to explain that brake jobs are more than replacing rotors and pads, it is about treating the wheel end as a system.