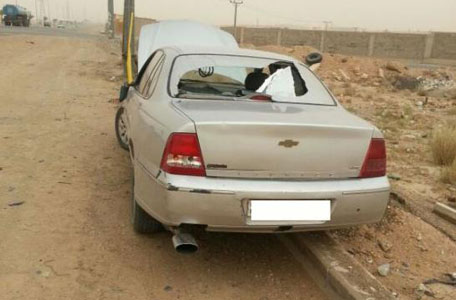 When a Kuwait driver reported his car's brakes no longer worked, Saudi police used their guns to stop the speeding car.
According to Emirates 24/7, a man was driving his Chevrolet Caprice on the motorway between the capital Riyadh and the central town of Kharj at around 180 kph (approx. 112 mph) when his brakes stopped working.
The panicking driver phoned the police, who sent several patrols to clear the road ahead to prevent potential accidents.
According to the Arabic language daily, Sabq, "A patrol positioned on the road waited for the car to pass past it and fired at the back glass … the brake system suddenly started working and the car came to a standstill."
It must've been a magical bullet or the man confused the brake pedal for the gas. Or, you know, the broken glass could've done something … maybe.
Read a crazy brake-related story lately? Send it to us on Facebook or on Twitter.