According to ConsumerAffairs, more and more complaints are piling regarding rusted brake lines on their GM trucks and yet nothing is being done.
Articles dating back to early June indicate this problem has been doing more than festering, its been spreading almost like wildfire. GM states the brake line corrosion issue is a problem 'industry wide' but owners think the contrary.
GM went as far as saying it's up to truck owners to maintain their vehicles.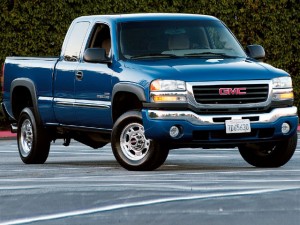 "Brake line wear on vehicles is a maintenance issue that affects the auto industry, not just General Motors," GM spokesman Alan Adler said. "The trucks in question are long out of factory warranty and owners' manuals urge customers to have their brake lines inspected. In fact, more than 20 states require brake line inspections at one- or two-year intervals or when stopped for a violation."
The National Highway Traffic Safety Administration (NHTSA) has been investigating reports of corrosion-related brake failure in 1999 through 2003 Silverado pickup trucks. NHTSA has received over 890 total consumer complaints about the problem, 761 of them from cold-weather states that use salt to clear ice from roadways.
For now, it doesn't look like GM is doing anything about the issue. NHTSA has to first open up an investigation, find that the problems can be related to quality negligence by GM, and allow them 5 business days to issue a full recall. Any hesitation or in-execution of a recall can result in heavy fines.
Got a GM truck will corroded brake lines and fed up that GM won't do anything about it? Write NHTSA and complain, maybe your complaint will be the one to trigger an investigation!
To file a safety complaint, click here.