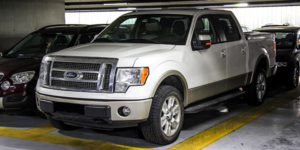 Ford's venerable F-Series truck has been a mainstay for the company since 1948. American's love affair with the F-Series has continued to grow over the decades as Ford provides a dependable vehicle that can be used for all occasions today. In 1975, the F-150 was introduced as a stopgap between the F-100 and the F-250 to avoid being subjected to all of the new emissions regulations.
There are more than 3.6 million 2009-'14 Ford F-Series trucks on the road today, and the majority of these are the F150 model. The 12th generation of the truck, and specifically its brake system, has had very few problems since most of the brake system was carried over from the previous platform.
For this generation of F-150, the original front brake pads from the factory use mechanical retention to attach the friction material to the backing plate. Using a brake pad that uses adhesives or other methods to secure the friction material can compromise the safety of the brakes during a panic stop and down the road as corrosion breaks down the bond between the backing plate and friction material.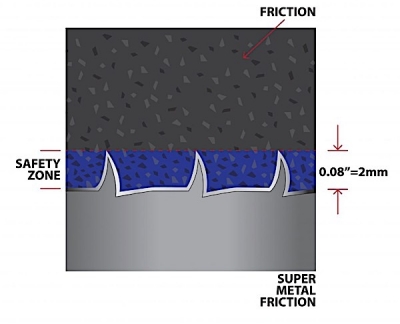 NRS Brakes D1414 meets this requirement and has improved corrosion resistance protection with a galvanized backing plate. The pad set includes a complete galvanized hardware set. Also, in the box are four noise-canceling Piston Cushion shims that are designed to attack a known NVH problem area, the caliper/pad rotor interface.
Front Brake Pad Tips
For the 2010 model year, Ford made some changes to the brake caliper and pads; namely, the inner and outer pads are different. If the pads are mixed up, the caliper can hit the spokes on the wheel and cause damage. The inner pads' backing plate has two ears on the top of the pad that match up to the brake caliper pistons. The outer pad has a chamfer on the top.
The pads have the same ears that rest in the lands of the caliper bracket. It is possible to install the caliper over the mixed-up pads and install the guide pins. It is also possible to get two inboard pads on one side and two outboard pads on the other side.
If the pads are installed in the wrong positions, the caliper could come in contact with the inside of the wheel when the brakes are applied. The brake caliper bracket has a torque spec of 184 ft.-lbs. The caliper guide bolts have a torque spec of 27 ft.-lbs.