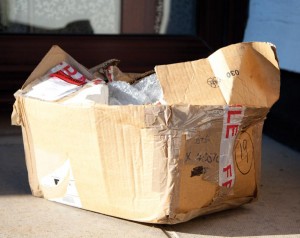 Amazon has announced the launch of Amazon Home Services, a new marketplace for on-demand professional services including brake repair. Customers can now browse, purchase parts and schedule brake repair on Amazon.com. Just think of it as a higher class Craig's List where you can also buy the parts.
Amazon claims Home Services features handpicked pros offering upfront pricing on pre-packaged services with helpful reviews from customers and are using Yelp and Angie's list as references. Amazon's Happiness Guarantee backs all service purchases, so customers know the job will get done right. But, Amazon has not announced if the technicians have to be ASE certified.
Amazon Home Services is now available across the country in major U.S. metropolitan areas including New York City, Los Angeles, San Francisco and Seattle. Amazon claims it curates an invite-only marketplace for professional service providers. Invited pros are background checked, required to maintain insurance, and expected to maintain a high performance standard.
Service pros compete for a customer's business based on price, quality and availability. If customers find a lower price for the same service and pro, we will match it. This may work for curtains but not cars.
I don't know if this is Amazon's April Fools pranks, but it has the potential to put drivers at risk.