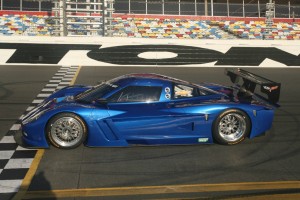 The Rolex 24 Hours of Daytona is this weekend, and it kicks off to the 2013 racing season. One aspect of the Daytona Prototype cars that is not "prototype" is the tested and true cast iron brake rotor. No ceramic rotors.
But, sometimes simple things can be complex. The rotors are made of the best iron and additives using controlled casting and cooling processes. The rotors are typically not changed during the race unless there is a problem. Pads will be changed at least twice. Pad life is determined by the compound, brake bias and driving style. Some of the teams can change the pads in under a minute.
Some teams are using a system to pull the brake pads away from the rotor when the driver is off the brakes. Performance Friction's Zero Drag Caliper system was designed to eliminate brake drag. Most racing caliper designs allow the pad to drag against the rotor even while not under braking, creating a significant amount of brake drag. The Zero Drag Caliper System uses a pad retraction system that retracts the pad from the rotor.The  technology allows the car to release cleaner and quicker during transitions, utilize more horsepower, and reduce brake temperatures.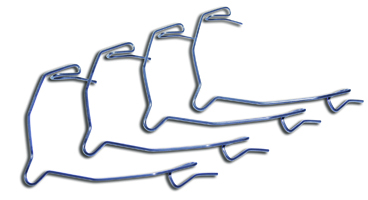 The system uses the same principle as the Drag Reducing Clip from Raybestos that you can buy for your own car. The clips manufactured by Nucap fit between the pads and rotor and push the pads away from the rotor.  These clips have the potential to reduce pulsations complaints.